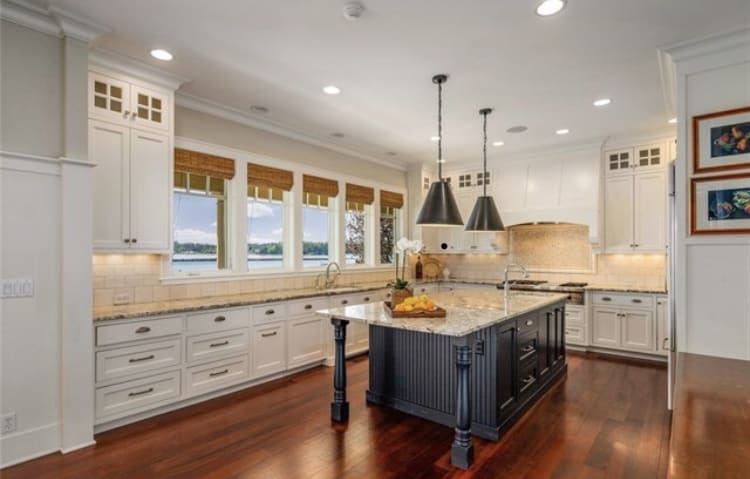 Whether it's just one room or an entire house, renovations are a major undertaking. These projects require time, energy and cash. From investors planning to rent out or flip a property to the average person buying their first home, every renovation decision made now can impact the return on investment in the future. Let's take a look at a few ways you can make thoughtful updates, that will get you paid!
While finishes, appliances and construction choices aren't the only factors that affect resale value they are essentially the only things sellers can control. So, will spending extra on a marble floor in the bathroom today feel still feel a smart idea five years from now? Unless you plan on staying in the home for years to come and enjoying those marble floors everyday? this is not the best place to spend your money.
Working with a designer or architect may seem like a pricey move right out of the gate for someone wanting to remodel their bathroom on a budget, but it is money well spent. Having a plan you've worked out with a professional will assure you that your design, budget and timeline are realistic, and it will give you a goal with a path to get there. Hiring a designer saves you time and money in the long run, so you don't make expensive errors.
Let's Start With Kitchens
Kitchens require some of the costliest and most labor-intensive renovations. One of the biggest expenses is cabinetry. Experts says that a high quality but not highly stylized installation will retain its value. Choosing a transitional style of cabinetry will allow the new owner to personalize it with their own flair. They can make it more modern or traditional with accessories, stools and a simple paint or wallpaper change.
While cabinetry doesn't need to be white, which has been a major trend in recent years, some designers says that lighter colors give the most options like a softer gray or white with a matte finish. A neutral color allows for more options down the road, whether you plan on staying in the home or selling the home and moving.
A problem is overly customized kitchens. The standard kitchen counter height is 36 inches. I have seen remodeled kitchens with both lower and higher than standard countertops, customized for the height of the owner. This is typically a bad decision because it automatically feels wrong to anyone standing near the counter. Another consideration is, not to purchase appliances that far exceed the look, feel and price of the rest of the home. So, keep is simple, neutral and thoughtful!
Bathrooms are second on the list of places in the home, that can get you paid with the right plan.
12 Ways to Save Money(and Make Money) on Your Bathroom Remodel
Keep Plumbing Where It Is. Moving it gets very expensive and is money that is hard to re-coup. So, keep existing plumbing where it is.
Mirror Frame-Up. Dress up a builder grade mirror with a cool custom frame.
Don't Toss Money Down the Toilet — Update It. The dated colored toilets and sinks(we've all seen them), have got to go! If it's white, then just update the seat and lid for an updated clean look(without plumber fees).
Hit the Salvage Hard. Find cool pieces that can be cleaned up and used in your bathroom. An old clawfoot tub, a vanity or a wood beam used as a shower rod. Include thoughtful pieces that make the space unique with out a big price tag.
Alternatives to Tile. Consider reclaimed wood panels or board, or beadboard was high-end looking alternatives.
Consider Open Shelves. This not only costs less but gives the illusion of being a bigger space and more light and ope.
Let There Be Lighting. Having good lighting is very important, but it doesn't need to break the bank. Shop sales at lighting and home improvement stores for the best deals.
Punch It Up With Paint. Don't underestimate the power of a good bright pop of color. It can be an inexpensive way to bring in an entirely new dimension to your bathroom.
Next Up
How to turn your outdoor living space into your own private oasis.